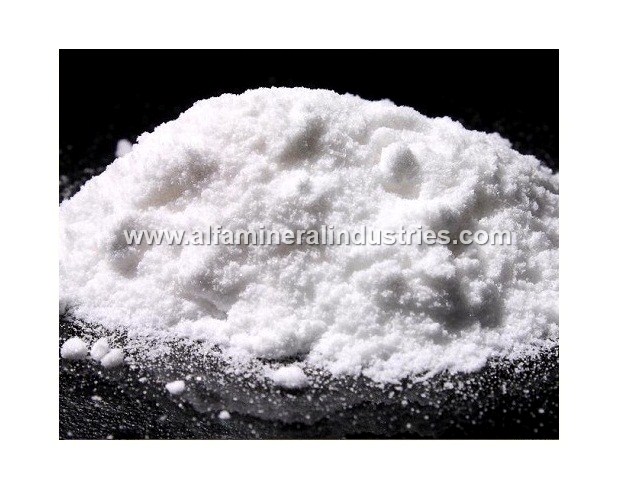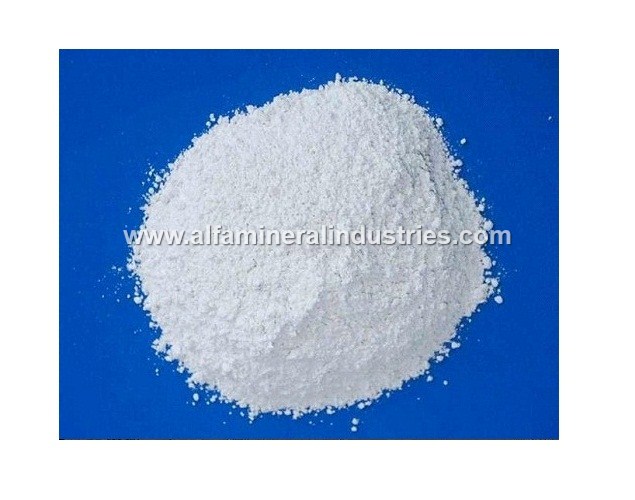 talcum-powder-india-supplier
Talc_powder_cosmetic-manufacturer-supplier


We bring forth an exclusive assortment of optimum quality Talc Powder that is an important industrial material and is highly resistant to heat.

Our array of Talc Powder is widely appreciated by the clients, owing to its purity and high stiffness. Besides, the Talc Powder offered by us can be availed at the most cost-effective prices.

The compact variety of soapstone powder is called steatite or soapstone. Pulverized soapstone powder of pure white quality forms the base for many cosmetics and toilet preparations.

Talc powder is valued for its extreme softness, smoothness, high lubricating and hiding power and ability to absorb oil and grease.

It is chemically inert to acids and alkalis. It has been found to be excellent filler. It can withstand temperatures up to 1300ºC. It has low electrical and thermal conductivity. Above all it can be easily powdered, cut and sawn into any shape and size. These properties in talc are of extreme value for various industrial applications

We specialize in purified Talc I.P. (Indian Pharmaceutical) grade and Talc B.P.(British Pharmaceutical) Talc I.P. is processed using high whiteness soapstone lumps, which is excellent in quality and non-toxic. It is a fine mesh powder and is safe to use. It is used in food and industry.

Talc B.P. is safe to use and free from impurities. It is non-toxic and accurate in composition thus, widely used in food, cosmetic and pharmaceutical industries. These products are made from best quality raw materials. We use quality packaging material such as polyethylene double HDPE bags to ensure intact delivery of products.

We also supply the impure and hard variety of soap stone, which is mainly utilized for making carvings. In this we supply white soapstone and black soapstone which is locally known as Paleva.


Applications:

compounds to prepare more stiff MIPS

Paints and Rubber Plastics

Paints & Powder Coatings

Paper

Rubber

Ceramics

 Printing Ink & Inorganic Pigments

Agro Chemicals  

Detergent/Soap Industry

Electrical Insulations

Textile

Dal mill (polishing)

Additive master batches for PP & HDPE box strapping

Additive master batches for paper like LLDPE & HM, HDPE films
Applications :
Plastic Industry: Consumes high quality ultra fine talc in PVC cable, polypropylene, and other plastic compounds. It is excellent filler due to its blending characteristics. Due to its chemical inertness, superior electrical and thermal resistance, it provides stiffness, hardness, gives tensile strength to plastic products provides smooth feel to plastic surface and provides and electrical and thermal resistance.

Paint Industry: Talc is used in the production of decorative paints, industrial coatings, primers, enamels, pigment pastes, adhesives, putties and other products

Ceramics Industry: Talc is mainly used as low cost filler in ceramic tiles, sanitary wares, porcelain, electrical insulating, ceramic dinner wares etc.

Pharmaceutical Industry: Talc is used as filler in tablets, ointments and dustings. Talc used in this industry has be highly pure, bacteria free and free of any impurities such as iron oxide, carbon, etc.

Paper Industry: Talc is used as filler to control pitch and stickiness and in paper coating. Talc also absorbs micro impurities during paper making process preventing machines from getting clogged. Talc being bright is used as a substitute of whitening agent which is expensive also controlling the gloss of coat. Talc gives smoothness and opacity to paper.

Other Industrial Uses: Besides the above uses talc is used in soap/detergent industry, rubber, printing ink, textiles, pulse mills (pulse polishing) and as raw material in various chemical industries.
Packing We pack our non-toxic range in special double pack bags to provide safety and stability to product under different climatic conditions. Packing size is as per customer need.