Welcome to Alfa Mineral Industries
Alfa Mineral Industries is a premier name connected with the manufacturing, exporting and supplying of mineral powder products. The company caters to a massive clientele network across the globe.

The products are in high demand consistently meeting our customer's expectations in product performance, service and delivery.
We are capable of delivering to a huge customer base with the assistance of an exceptionally skillful workforce who is talented and dedicated. The products manufactured and supplied across the globe; fit to perfection the market requirements.
Our Vision :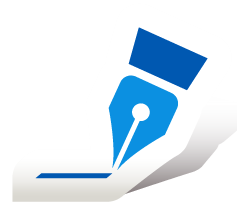 Customer satisfaction has always been envisaged as the key to our success. With this vision we offer to our clients a wide-ranging collection of mineral powder products which are made with high quality raw material.
With the advent of each new technological modernization we have upgraded ourselves to remain in sync in the competitive market. Hence live up to the aim of the company and expectations of the customers.
Quality Policy / Processes :

We have well equipped laboratories at our unit to test the finish products before dispatch. Our company has ascertained quality standards that are insuperable.
We supply our products with an assurance of unequaled quality and efficient performance. Therefore, our products have to go through rigorous quality checks to conform to our stringent measures for quality control policy.
Infrastructure :

The company rests its pride on the state-of-the-art infrastructure which is in place for the production of a wide range of products.
It is well equipped with highly advanced and innovative machineries that are essential in the production of our products like mineral powder. Furthermore, our sophisticated amenities also assist us in manufacturing of cost efficient products.